"Uncle Jimmy's Little Online Record Store"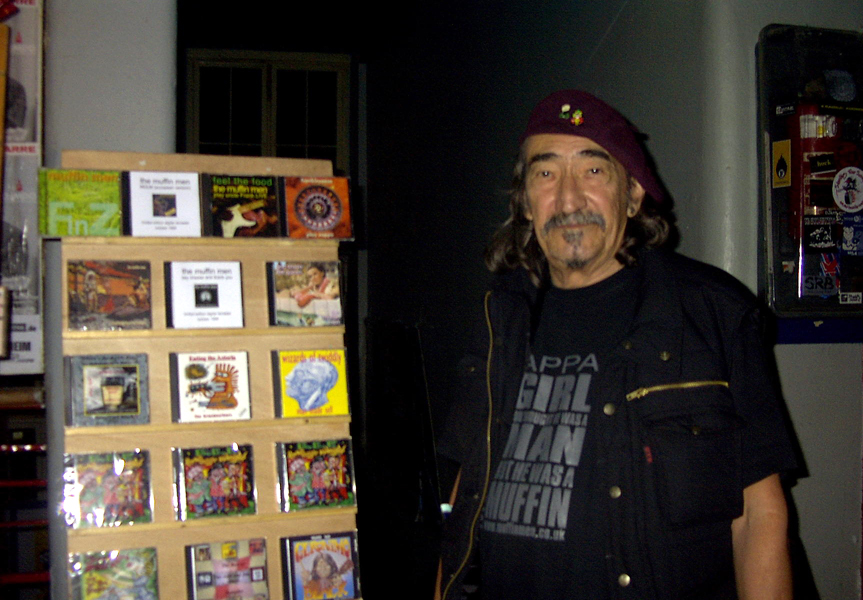 Jimmy ran this store from home. As well as selling CD recordings of his music, Jimmy produced CDRs in his 'mini-studio' for his Inkanish Label. These CDRs include: digital remixes of analogue LP recordings Jimmy made or produced earlier in his career; studio recordings made in collaboration with other well-known musicians; live recordings made at gigs with various bands; and compilations that Jimmy put together from his past music. If you are a fan of Jimmy's then the CDRs will be of special interest to you as they are all from small limited editions and once sold will no longer be available. As examples of Jimmy's Art, they are now collector's items.
Jimmy left me a small stock of both CDs and CDRs for sale here at jimmycarlblack.com. Prices are discounted so take the opportunity now if you're a Jimmy fan. 
The Lists
Now on sale - 2 rare 45RPM vinyl records!
Check out The Lists above left.
Payments Details
Payment by:
- Paypal (in Euros; in US, Canadian, Australian or N. Zealand Dollars;  in Swiss Francs or in £ Sterling)
- SEPA bank to bank transfer (Euros only)
I will send further payment details once you place an order.
Postal Charges
Posting is from Germany with a promise of same day/next business day posting on all paid orders
All Post is sent Insured Recordered Delivery
Post in Deutschland:
Insured Recorded Delivery Post: 4,50 € 
From 2019, the cost of international post has doubled.
Now, letter post can only contain paper products. Parcel post must be used. 
However, this means we can send any number of CDs you may order for the same price, up to 2 Kilograms!
Post to mainland EU countries:
Insured Recorded Delivery Post: €11.90 - but see our Special Offer! in the CD List
Post Worldwide:
Insured Recorded Delivery Post: €21.25 - but see our Special Offer! in the CD List
Delivery time estimates 
Deutschland: 1-3 days
The UK and "mainland" Europe around 5 days from posting.
"Stateside" will normally take around 1-2 weeks.
Other destinations: 2 to 3 weeks.
Ordering

To place an order, email me at moniblack@jimmycarlblack.com
Service
Make further enquiries by emailing me at moniblack@jimmycarlblack.com
I will normally answer most emails within 24 hours of receipt.
I will normally try to ship orders within 24 hours of receipt of cleared payment.
I will provide satisfaction or your money back.
Thank you for your interest in Jimmy. I look forward to your custom and support. 
Income from sales helps me keep the website going, in memory of Jimmy.
Monika Black
Inkanish Publications