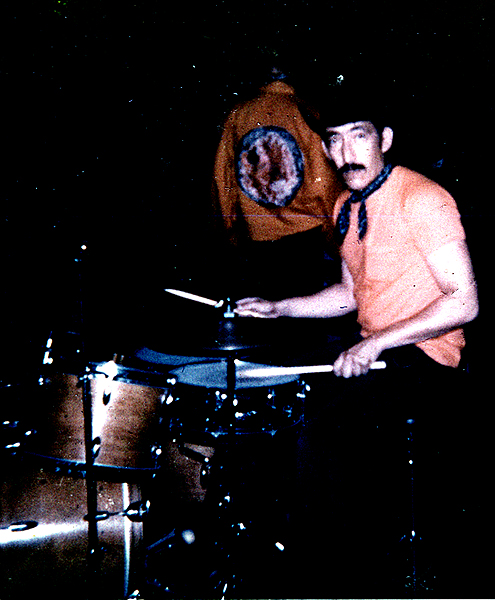 What it takes to make a rock star?
"Who out there could be better suited to help mold a [budding] rock star than Jimmy Carl Black, a character in rock history, and assuredly one of the godfathers and co-creators of the model of the modern image of a rock star itself? Working with rock legend Frank Zappa as the drummer of the famed Mothers of Invention, Jimmy etched his name into rock history when he uttered the line, "Hi Boys and girls, I'm Jimmy Carl Black and I'm the Indian of the group."
As if his massive history and accomplishments in the industry were not enough to make him an authority on what does or doesn't make a rock star, Jimmy embodies the ideal of 'So You Want to be a Rock Star?' with his very legacy. After separating from Zappa, Jimmy struggled to feed his family, hustling to get back to doing what he loved most. Not only that, Zappa used recorded bits of the Mothers of Inventions struggles, lack of money, and general problems incurred while they themselves were trying to make it. Jimmy's work and toil was used by Zappa in several recordings and songs.
If anyone knows the trials and tribulations that come with being a rock star, Jimmy Carl Black is that man."
[Anonymous]
____________
On The Road...
Jimmy's Gigography is extensive, as one would expect from nearly 50 years of playing music. 
So the "Gigography" has been broken down into a number of sub-pages, listed on the left.
Some listings are quite long and others quite short but most all of them are missing entries.
Anyone with an interest who can help us fill the gaps is most welcome:
Much of Jimmy's gigging with Zappa has been well documented but his very early pre-Zappa days are sketches.
Likewise, though he writes quite a bit about his time in Austin where he played with many musicians over a 12-year period, very few gigs from this time are listed.
Once Jimmy arrives in Europe, the lists become more extensive but there still remain lots of holes, even for the most recent years.
PS. Don't miss the Scrap Book galleries!
Please Note: Not all the Gigging lists present well on an i-phone or other hand-held device. You may need to adjust screen & text size.
[*Stick Man: recording from Black Limousine album with the Farrell & Black Band, 1999]