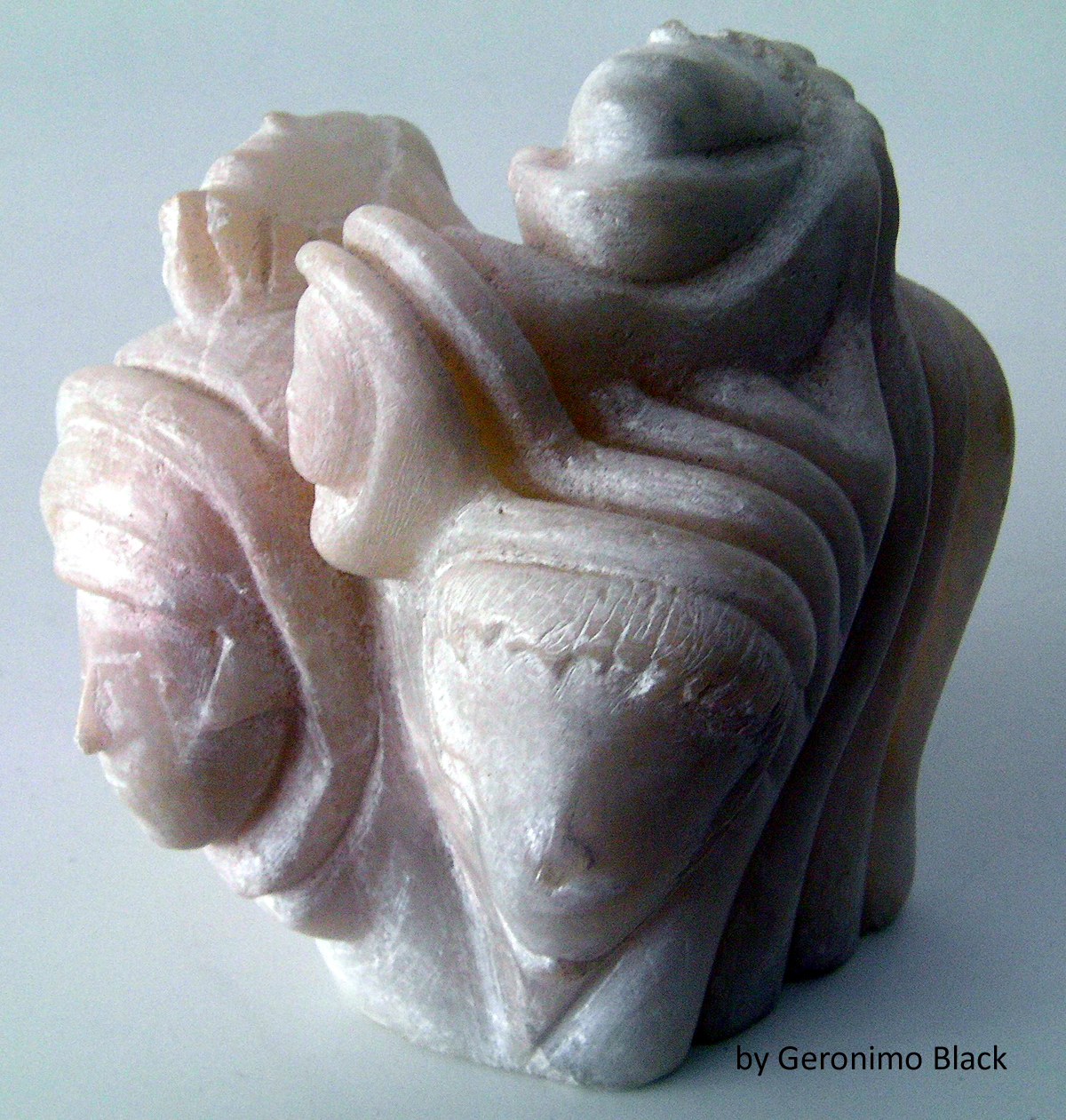 Jimmy recalls "Rock stars of the ´60s that I met and became friends with during the ROCK REVOLUTION!"
Arthur Brown
He is not only a great mate but also my partner. I first met him at the Miami Pop Festival in 1968 when we all played three sets of music over a three day period. I did some jamming with him in the bar of the hotel that all the bands were staying in. When I moved to Austin, Texas in 1982, I went to work as a painter for a guy named Matt Fuller and lo and behold, Arthur was also working for the same guy. That was the beginning of a very personal and long friendship that I have had with Arthur. He is one of the best Mates I have ever had in my life!
[Read Arthur's anecdote of the Miami Festival 'jam session' in 1968 -->>]


The Cream
That was a super band in my opinion and it was a pleasure to meet and play with them. The M.O.I. opened up for them on their last concert in America and it was in Chicago. The MOI was moving back to California at the time and we were playing some gigs along the way and one of them was in Chicago. I will never forget when those guys arrived at the gig. They came in three different limousines because they weren´t even speaking to each other at that time. The roadies had to carry Ginger Baker up on to the stage and put him behind the drums because he was so fucked up on something. I don´t know how he could even play but he sure surprised everyone there and played his ass off as if nothing was wrong. After the show was when we all met Cynthia Plaster Caster and she got Eric Clapton to agree to a plaster cast. They were a great band and Jack Bruce and I became pretty good friends as well as Eric Clapton. I will always like those guys and still listen to their music!
Jimi Hendrix
I met Jimi the first time at the Garrick Theatre about three weeks before he played at the Monterrey Pop Festival. He came into the theatre and 'set' in with us. He played Frank´s guitar upside down and it really was a pleasure to play with him. When we took the picture for "We´re Only In It For The Money" that was really him in the picture and not a cut-out. Through the next two or three years, we played quite a few gigs with his band. When we played the Miami Pop Festival we were all staying in the Castaways Hotel and so after the gigs each day we all got together in the club at the hotel and had a great jam. I got to play with him those three days we were at the festival and never forgot what a player he really was. A very NICE MAN!
Elliot Ingber
The last time a saw Elliot was in 1980 when we went and did the pictures for Rhino Records, when they did that first Grannies LP. Of course I played with him in 1975 with Beefheart.  As long as he had hashish he was OK, I know he was getting extremely anxious when we got to London because he didn't have anything to smoke, so I called up someone I knew and scored him a big piece, that made him very happy and he was together - OK.
Janis Joplin
I first met her in San Francisco about 1966 when she was singing with Big Brother ad the Holding Company. The first time she talked to me I knew she was from East Texas because of the twang in her voice. I never was attracted to her sexually though she was a great friend of mine. We had the pleasure of playing quite a few gigs with her through the 1960s in S.F. and other places in the States. The last time I saw her was about two weeks before she died. My band, Geronimo Black, was playing at the Topanga Corral and she was in to play a little pool. She didn´t look happy that night and I talked her into singing a blues song with us and she did. After that song she seemed a lot happier when she left. I still think there is no female that has her quality of a voice performing now or since. She was my friend!
B.B. King
I met him the first time at the Fillmore West when he opened up for the M.O.I., if you can believe that. The M.O.I. should have opened up for him and Frank thought that also. The other band that played between us was Booker T and the MGs which I thought were great also. I saw B.B. again a couple of years later at The Arc in Boston and he asked Roy and I if we wanted to 'set in' with him and we did. We got to play 'The Thrill Is Gone' which is still one of the greatest thrills of my musical career. That man is really a gentleman and truly the King of Blues in my opinion.
Keith Moon
Now there was a piece of work if I ever met one. What a guy! I met and got to know him very well when we did 200 Motels in England in 1971. I guess being drummers and having the mutual respect for each others playing ability, was a big reason we hit it off so well. The whole time we were filming the movie, I used to ride to and fro the studio with him in his purple Rolls Royce with Chalky driving. Chalky was his Cockney driver and main joint roller. There was another piece of work that I will never forget. After we finished the movie and I went back to L.A., Keith came one night to my house and we were to go to the Topanga Corral. He asked me if I wanted an upper before we left my house. I said sure and Chalky gave me a pill. It turned out to be a downer and knocked me on my ass. The reason he did that, I found out later, was he was putting the moves on my wife. He was a great guy but very sneaky. He left us too soon in my opinion!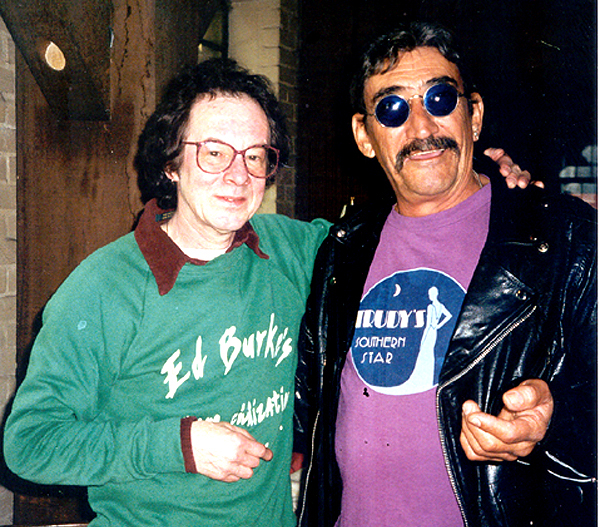 Noel Redding
He really was my mate then and up until he died. He is the guy in the Jimi Hendrix Experience that I was the closest to. We hung out together as often as we could with the hectic schedule we both had at the time. On the last tour the Mothers did of England in 1969, I was one of the first people to ride in his new Rolls Royce that he had just bought. It was a great ride. I saw Noel again in 1999 in Hamburg because he was promoting a new bass from Fender that had his signature on it. It was a replica of the Fender he played with Hendrix. All I can say is I missed seeing him by two weeks as we (The Muffin Men) played in the town in Ireland that he lived in. He was always asking me to come to Ireland and visit him and when I finally did he had passed away before I got there. A very good Mate!
Grace Slick
What a lovely lady. I got to know her up in San Francisco when The Mothers played with The Jefferson Airplane at the Fillmore West several times. Her man at the time was Spence Dreyden, who was the drummer with the Airplane and was also a very good friend of mine. I always had a fascination with her and really wanted to make love to her but I also was friends with her man. I think it really started to happen when we all took an acid trip in mine and Roy´s hotel room. The acid was very good and she looked like a goddess. We went on to play with them at least ten or twelve times over the years and even recorded a couple of tracks in RCA´s recording studio in Hollywood with them that was supposed to be on Bathing at Baxter´s LP. A Lovely Lady and a good friend!
Ringo Starr
I first met Ringo when we filmed 200 Motels in 1971. I have always been a giant Beatle fan since the beginning and so it was for me a great honor to meet and work with him. I got to know him pretty well after working for the three weeks it took to film the movie. Unfortunately, I haven´t seen him since we did the movie. A great guy!