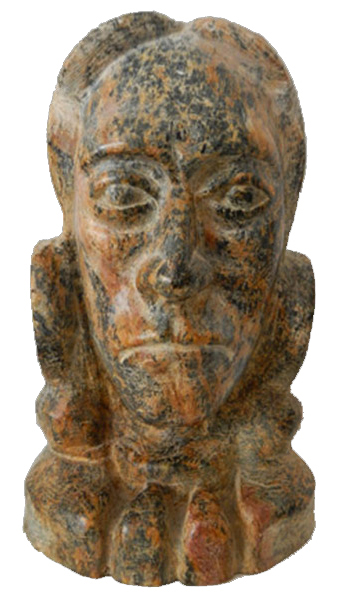 For Mother's Sake is the true-life account of a boy growing up on the Texas/Mexico border during the 1940s, of his discovery of sex, drink, rock 'n' roll and love in the '50s, and of California in the 1960s and a remarkable journey through a decade of radical social and political change.
Born in El Paso, Texas, of Native American Indian and Scottish descent, Jimmy Carl Black spent 4 years in the Air Force before becoming a full-time musician. Along with Frank Zappa, he was a founder member of The Mothers of Invention, one of the most influential 'rock' bands in the history of 20th century music. Jimmy recalls these times with a clarity that is remarkable, considering the backdrop. Jimmy's desires are laid bare as he now discovers what free love, drugs and freakiness is all about.
Cast back into obscurity by Frank Zappa, Jimmy goes on to recall his time spent in the wilderness, his brief returns to stardom, his transformation into a troubadour and bandleader, and on moving to Europe, a return to center stage with the Grandmothers. But not for long, as the unexpected happens!
The sudden death of Jimmy's partner then leaves him stranded and alone in Europe. With characteristic resilience, Jimmy forms new partnerships and stays on the road, a troubadour to his end more than a decade later and nearly 50 years since he first picked up his sticks. Even then, he could not afford to retire. But by this Jimmy had finally acquired mythical "ol' timer" status. He was now, as he says, a "leg-end", particularly in Europe where he was much loved and where he had, along the way, finally met the love of his life. He considered himself a "fortunate guy".
Jimmy left an incomplete manuscript when he died. From 1995, the existing and sometimes partial text has been interlaced with reminiscences and statements, drawn in the main from Jimmy's own website bio and from the many interviews he gave during this time. Indeed, the book ends with extracts from his last written interview, given in Aug of 2008, less than 3 months before he died. It is poignant ending to a remarkable story.
[photo: sculpture by Geronimo Black]

Development:
1940s
The family moves out to the small border town of Anthony when Sonny is just a baby. Anthony is a small town situated about 20 miles north of El Paso, Texas. It straddles the state line with New Mexico and during the early '40s is a community of about 700 people. Toys are few and kids create their own entertainment. Jimmy remembers wanting to be a cowboy from a very early age. He is known as Sonny Black by everyone. His real identity is not revealed to him until he wants to join the Air Force.
1950s
By his early teens, Jimmy is lead trumpet solo, rides horses, plays baseball and most importantly, has a job working for the family business which pays real wages. But things begin to change as our "Cowboy Indian" is maturing. Radio stations have started to broadcast new musical styles with fresh raw rhythms. Beer, sex and live R&B beckon from across the bridge into Juárez, Mexico and Jimmy is about to have his tastes radically altered. Getting married fashionably young and joining the Air Force, Jimmy picks up his sticks for the first time and starts gigging in his off-time.
California in the 1960s
Leaving the Air Force, Jimmy tries being a Wichita linesman for a while and gigs with a band called The Squires, until they fire him for being too ugly! Taking his family out to California in 1964 in search of fame or fortune, Jimmy forms a band with a Mexican soul brother, a carpenter and an ex-jail bird. With an assist from the mafia, a helter-skelter journey begins. Hollywood, San Francisco, New York, Woodstock, Europe and the Vietnam War are the backdrop and the cast are legendary musicians, radical activists, go-getting groupies, Freaks and gangsters. We are presented with a straight-talking, colorful image of the background to some of the great musical events of the second half of the 1960s. Jimmy's perception of himself changes after he steps up to the mike and utters his immortal lines, "Hi boys and girls, my name's Jimmy Carl Black and I'm the Indian of The Group."
1970s
Dumped by Zappa, the story moves into the '70s, with Jimmy forming his own band - Geronimo Black - and then moving back to Texas where, with 5 children to feed, he tries "real" work again. But his true love is music and so Jimmy is drawn back into the life of a gigging musician. The Great Society, so satirized by Frank Zappa, ironically provides Jimmy with a great opportunity to focus on playing music again. But being a Bandito is not his style and his marriage is failing.
1980s
The breakup of Jimmy's marriage and a new romance take Jimmy up to New Mexico, to California and Europe with the Grandmothers band, and then down to Austin, Texas, in the early 1980s a magnet for aspiring and seasoned musicians. There, the painting firm Jimmy starts with a renowned English musician helps pays the rent as he once again hits the road with well-known and respected musicians, before reforming the Grandmothers with a new line-up in the late '80s.
1990s
In 1991, an unexpected phone call takes Jimmy back to play in Europe for "good money", so he takes his partner with him for a holiday. Their visit prompts a move to first Italy then to Germany. The Grandmothers tour Europe for two years. On the brink of signing a major record deal, the unexpected occurs.
Into the 21st Century
When the sudden death in early 1995 of his long-term partner leaves Jimmy stranded and alone in Germany, Jimmy continues the troubadour life he has been leading, gigging on with the Muffin Men, forming bands in collaboration with other leading musicians, touring with the Grandmothers again and playing The Jack and Jim Show right to the end. As Jimmy says, he couldn't afford to retire! His account of a life on the road is a vivid and captivating insight into the life of a modern-day troubadour.